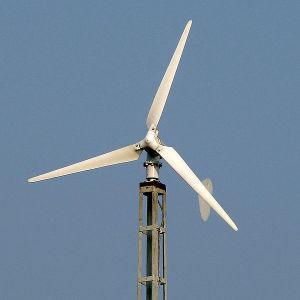 It's back to the old drawing board. You just got turned down from what you thought would have been an ideal fit for you in the energy job circuit. So, what exactly did the hiring manager not see in you? Perhaps, you are not marketing yourself well enough: It's one thing to have the skills; it's another to advertise it effectively. Here are five ways you can boost your hunt for your perfect energy job and finally be the one to beat out the competition.
Make sure that your curriculum vitae or resume is updated. Any skill possibly related to your specific potential energy job needs to go on this document. If you have gained energy job skills from the classroom yet do not have any real-world experience, make sure these are listed in a "skills/abilities" section of your resume – even if you can't necessarily list them under a previous job title. If you have done any volunteer work that has allowed you to use these energy job skills, list that on your resume as well. If you have green energy certifications, put the initials for them right after your name at the top of the resume. Use energy job jargon throughout the resume as well. The resume is the first document that hiring managers typically see, so make sure that the resume is blatantly green from the start.
Make sure that you are being targeted in your job hunt. Know exactly what part of the green energy sector you wish to labor in (solar energy, wind energy, energy conservation, financial management at a green business, etc.) before applying for jobs generically. You'll have the best response from employers if your resume and applications are extremely specific to the types of jobs you really want. You can really sell yourself the best for a job that truly interests and suits you, as the market is flooded with generic applications.
Know your strengths and your weaknesses. Be prepared to explain how to turn whatever weaknesses you have in the green energy field into an opportunity rather than a liability. Master how to articulate your strengths during a green energy job interview as well. These strengths can be both strengths that are specific to the green field as well as general workplace strengths or abilities that are specific to your non-green industry. For instance, if you are interested in becoming a sustainability coordinator at a business, promote both your knowledge of green energy as well as your knowledge of project management.
Don't hesitate to contact people you know who already work in the green energy sector. Use them as references, or ask them to keep you updated about jobs they hear about. According to the old adage, it's all about who you know – but this is so true. Print off business cards, hand them out, post your resume online, visit green energy conferences – do whatever it takes to get your name out there and become a mastermind at networking to land your next eco-friendly energy job.
Sign-up for U.S. Green Technology's weekly newsletter to receive the latest green technology information, including the latest green jobs, blogs, news, and events.